Resolving Personal Injury Claims
A personal injury can have a debilitating effect on families. You have a right to try to recover for something that happened to you at no fault of your own. If you have been injured in an accident, or have had to deal with the death of a loved one at the negligent hand of another person, you may be entitled to financial compensation for your loss. 

 If you have sustained a personal injury, it is in your best interest to consult with a lawyer before accepting any insurance company's settlement offer.
The Law Office of Edna Herrera Dinsdale is familiar with the local court system and will work toward obtaining fair compensation for your physical, financial, and emotional injuries. You need an attorney who has the experience and knowledge when handling personal injury accident claims, auto accident claims, truck accident injury claims, and breach of contract claims, construction accidents, and negligence claims for clients throughout Southern Texas. We will work relentlessly to recover financial compensation for people who are in desperate need of help.
We deal with a wide variety of personal injury cases and work place injuries including, but not limited to:
Car wrecks, collisions, negligent driving, and hazardous conditions.
Poor safety procedures, negligence, faulty equipment, poor supervision.
If you purchase an insurance policy, whether for life insurance, disability insurance, homeowners insurance, or any other type of policy, you are entitled to the full benefits of the policy you paid for if you have a covered claim. If the insurance company refuses to pay or if it delays your payment, you may have a bad faith insurance claim.
Injuries that occur in someone else's place of business or at home residence.
Is another wide-ranging area of law; primarily dealing with consumer products that are negligent in terms of the design or manufacture in a negligent way that could result in serious injury even if properly used.
Tractor trailers, commercial trucks, 18-wheelers, and farm trucks
dangerous to other drivers.

Negligence of another which leads not only to injury, but even to the death of a person.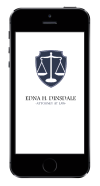 If you or a family member has suffered a personal injury as the result of someone else's negligence, please contact us today to schedule a FREE CONSULTATION to answer your questions and discuss how we can help.

Your future is too important
to trust any other lawyer